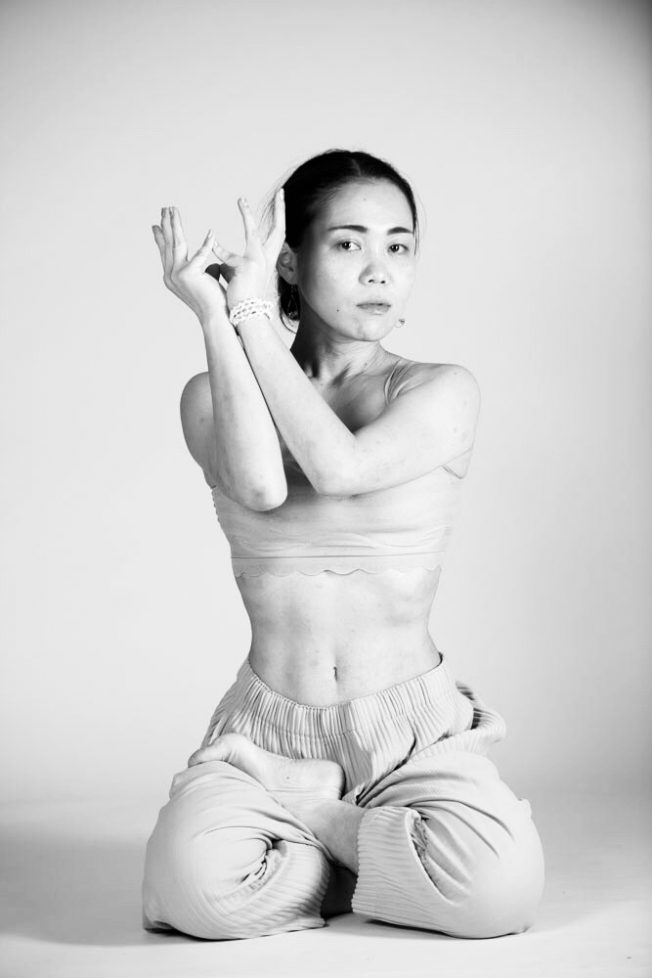 YURI
ダンサーとして19才の時にNYに渡米。たまたまゲストハウスで一緒だったTomoにJivamukti Yogaを教えてもらって以来、ヨガに魅了され、NY、京都で定期的に練習を続ける。帰国後VinyasaのRYT200のコースを修了。
フィットネスインストラクターとして実績を積んだ後、2017年コスタリカにてJivamukti Yogaのティーチャートレーニングコースを修了。RYT500取得。現在関西では3人目の正式指導者として活動中。
ヨガ以外にも、トランポリン、水泳、ダンスの指指導者として活躍するマルチプレーヤー。
House Musicをこよなく愛し、軽快な音楽と強度の高いポーズがミックスされたクラスが持ち味。
ヨガに出会ってから、自分の身体と感情の変化に敏感になりました。
身体を使うことで、こころの在り方を知れる機会を作れることは本当に幸せなことです。
みなさんと、健やかで豊かな空間を、ヨガを通して共に創っていけたらと思います。
Yuri
Coming from a dance background, Yuri started to practice yoga in 2010. Since then, yoga has become her passion & lifestyle. Inspired by great teachers who invited her to Jivamukti yoga studio when she stayed in NYC, she has kept practicing it almost 7years and finally became a 300-hour certified Jivamukti Yoga teacher in 2017.
As a student of yoga, she practices daily and continues to deepen her understanding of the various aspects of yoga. She is known for her love of House music which is harmonized in breathing and she plays it in her class all time.
She is good at teaching vinyasa yoga style and her classes are quite popular and have a good reputation in some studios.
Now she works at many fitness gyms in 2009, and teaches not only yoga classes but also trampoline exeicise, swimming and dance.